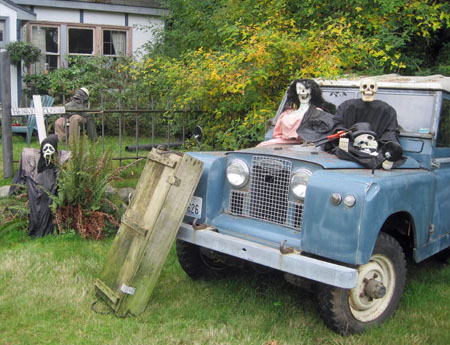 We're on the hunt for images of neighborhood Halloween decorations. And we want them now.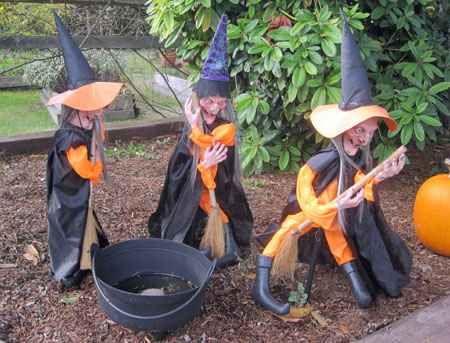 Should you find a way to take them at night, all orange a'glow, so much the better.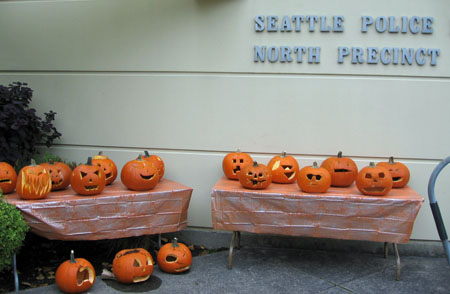 This afternoon Sgt. Dianne Newsom sent us this photo of pumpkins carved by Ingraham High School students and on display at the North Police Precinct.
Here's a couple more neighborhood sights.