Update 11:30 a.m. Snowing lightly.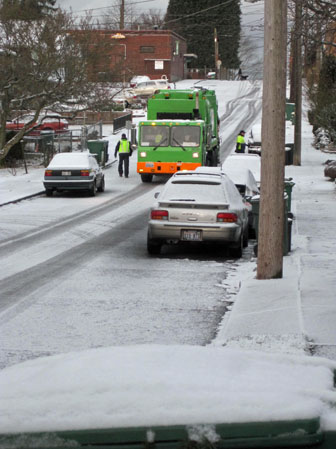 Last night the National Weather Service said it would snow 2-4 inches here, but the city said "put out the trash" anyway.
Turns out the city was right.
Less than an inch of snow fell overnight locally, unlike the foot that fell in some places to the north.
All local buses this morning are on regular routes.
The current forecast is for another 1-2 inches by this afternoon, with temperatures around freezing. But:
MOST AREAS OUGHT TO ONLY GET MAYBE A HALF
INCH OR INCH OF FLUFF.
And for Friday, sun! But cold.