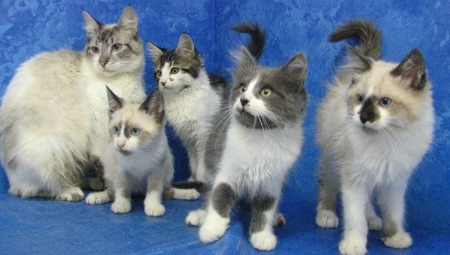 Photo of Oct. 23 adoptees from the Animal Talk Rescue Facebook page.
Whether you've expanded your family with a pet from Animal Talk Rescue, 6514 Roosevelt Way N.E., or simply want to support the North Seattle no-kill, nonprofit shelter, your chance to give back is Nov. 12 at the second annual "Pasta & Paws" benefit.
The live-auction fundraiser begins at 7 p.m. at the Old Spaghetti Factory, 2801 Elliott Ave., and for $35 guests will receive a full meal, dessert and a beverage, plus $5 in "auction bucks." Tickets for kids age 12 and younger are $10.
Auction coordinator Shelley Lawson says all proceeds of the auction will benefit the shelter, which is in dire need as more pet owners are forced to give up their pets because of the economy.
And in case you didn't know, Animal Talk also relies heavily on volunteers, especially foster homes, to take in homeless animals that can't be in the shelter due to illness or young age.
For more information about the shelter or to purchase tickets, go to animaltalkrescue.org or call 206-526-1558.