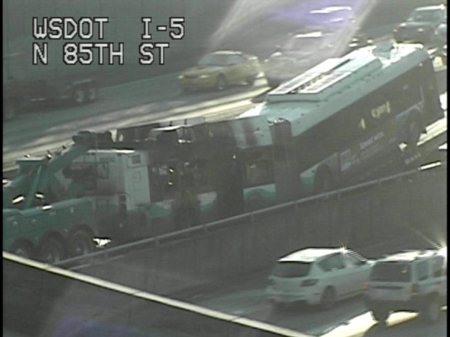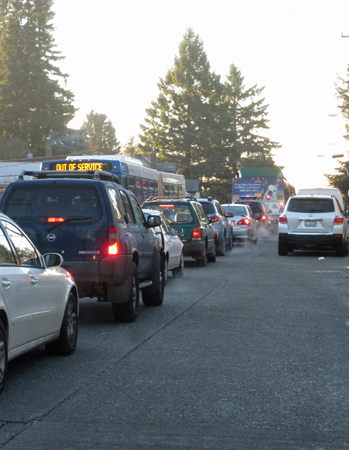 Earlier this hour the state traffic department tweeted: "Sounds like an echo, but try anything but I-5 SB into Seattle. If you can fly, now's the time to break out that power."
Those who can't fly are attempting to commute through Maple Leaf.
Above is the scene on 15th Avenue Northeast, where cars trying to bypass the Interstate 5 bus fire fiasco are backed up southbound for literally miles. Same scene on Roosevelt Way Northeast.
And THAT means that frustrated drivers are clogging the side streets, such as 12th Avenue Northeast, where a steady stream of cars, moving vans, buses and even parking police scooters are passing by. Be careful, walkers and dogs!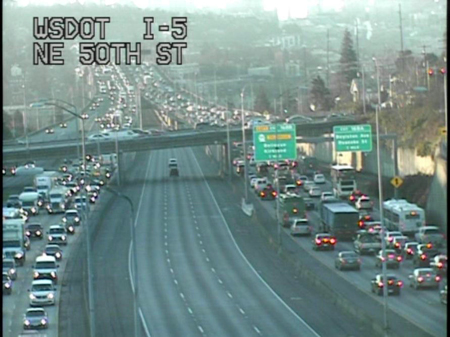 What all those cars in our neighborhood are trying to avoid.