This week two Maple Leaf institutions made the Seattle Weekly's Best of Seattle list.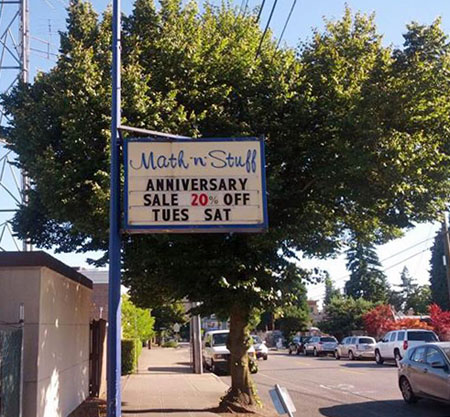 At least, we think they have.
We can find the link to Judy Fu's Snappy Dragon, voted Best Chinese Restaurant. "Clay Pot Stews. Enough said."
And Math 'n' Stuff has posted on its Facebook page that it was voted "Best Geeky Store." Congrats! But, we can't find that link. Help?
Found it! On page 95 of the hard-copy Weekly:
We mustn't forget forget the archeology beginner's kit;  that area in your backyard looks suspiciously old and probably contains lots of dinosaur bones.
Incidentally, Math 'n' Stuff has a 20-percent-off sale through Saturday.
2013 marks Math 'n' Stuff's 20th Anniversary in business!

We are quite proud of this milestone, and to celebrate, we have decided to do a 20/20 SALE!