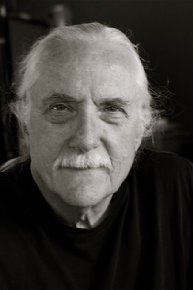 "The Book of Changes," a new work by veteran Maple Leaf author Jack Remick, is having a "virtual book launch" tonight at 6 p.m. Seattle time.
The Book of Changes, the third book of The California Quartet, will be the subject of a Virtual Book Launch on December 10th. Using Michigan Avenue Media, I'll be on The World of Ink hosted by Marsha Cook and Virginia Grenier.

This is a first-time event for me as a writer. First came the blog tours and how the virtual launch. The world is changing for us as writers, so hop on over and tune in. I'll entertain you with a short reading from the book and share notes about the process of publishing in the new e-world.
From the web description:
"Beast", the lead character in The Book of Changes, comes to Berkeley, the Cathedral of Learning, in 1971, a time of political chaos, hallucinogenic drugs, group sex, and electric, acid, psychedelic, mind-bending rock and roll. On his quest for meaning he hangs out with a Harley-riding dwarf, a raven-haired Gothic artists' model, a sorority girl turned nymphomaniac, and the heir to a family of French aristocrats with a bloody history dating back to before Joan of Arc.
The website is here.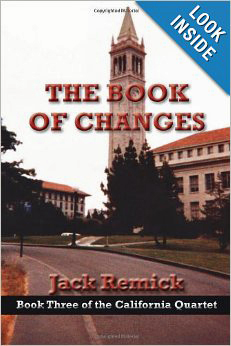 Use this number to call in to speak with Remick:  (714) 242-5259.
Or find him on Twitter chat:  #WOIjack
We've arranged for callers and listeners who care to sign in and/or leave a comment to get a free copy (now called a give-away) of The Book of Changes in any of three formats: MOBI, ePUB, or PDF.
For our post on Book Two of the California Quartet, go here.
From Remick: "An added note: My novel Gabriela and The Widow won 'Best Women's Fiction' in the Orangeberry Hall of Fame Virtual Book Expo. We'll be talking about that event.