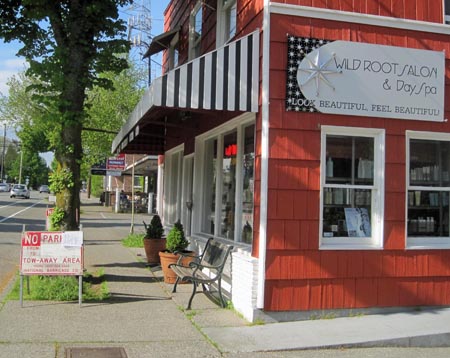 Wondering about the "No Parking" signs that have sprouted outside Wild Root Salon and the Roosevelt Ale House?
They're warning you not to park along that side of the 8800 block of Roosevelt Way Northeast on Wednesday. Look for lights and movie crews there instead.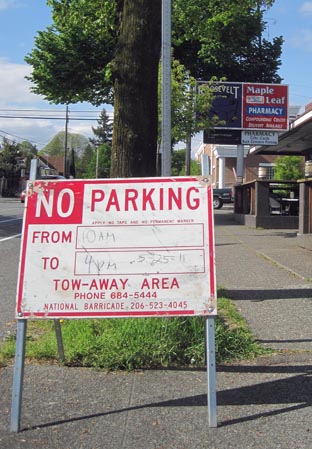 Scenes for "Safety Not Guaranteed," an indie movie involving time travel and Kristen Bell (you haven't been Forgetting Sarah Marshall, have you?) will be shot Wednesday afternoon at Wild Root, and we're told the cast and crew will be lunching at the Ale House.
No, Kristen won't be here. But co-star Jake Johnson will.
As to the movie…here's the advance word from The New York Times:
Darius, a young magazine intern, is recruited to help a staff writer, Jeff, with a story about a bizarre young man who has advertised for a time-traveling partner. She, Jeff, and fellow intern, Arnau, travel to a small town to get information on the paranoid but strangely compelling young man. But Darius feels torn, underhanded and disloyal when she begins to have genuine feelings for her subject, who is clearly smitten by her as well.
According to Internet lore, the movie started with a fake classified ad: