What better way to enjoy this weekend's rainy weather than by getting your hands a little dirty?
You're invited to help out from 10 a.m to 2 p.m. Sunday, Nov. 18, at Kingfisher Natural Area (formerly known as Park No. 6) on Thornton Creek just southeast of Beaver Pond Natural Area.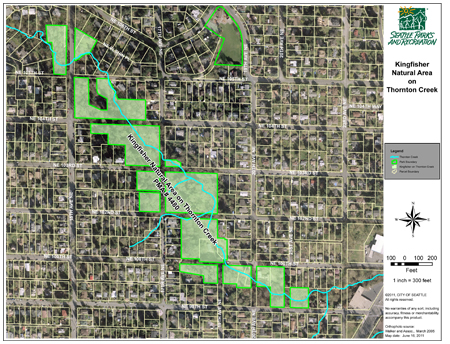 Frank Backus with the Thornton Creek Alliance tells us:
As you may know, early winter is the best time for planting. Kingfisher and Licorice Fern Natural Areas have 100's of beautiful native plants that need to get into the ground ASAP. Your help is needed. This is a lot of plants, but we, and the local native creatures, will greatly enjoy the outcome of this work. Don't forget your raingear. Please bundle up in layers and head out to help out!
To join in the Kingfisher event, meet at 17th Avenue Northeast and Northeast 104th Street. Backus advises that you approach 17th from Northeast 98th Street because of the dead end streets in the neighborhood.  A map can be seen on the preregistration website. Preregistration is not required, but it saves time at the event, Backus says. [Read more →]