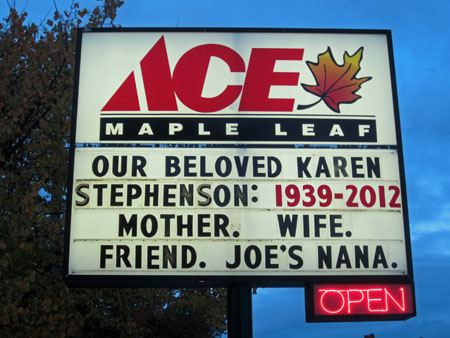 Karen Stephenson, who with her husband Tom opened and ran what is now Maple Leaf Ace Hardware here for 31 years, has died. She was 73.
Many Maple Leaf residents remember her from the store, which was Stephenson Ace Hardware until 2005, when she and Tom sold it to their daughter Kathy and her husband Mike Kelley, the current owners.
More information can be found on the store's Facebook page, where Laurel has commented: "I was so blessed to have spent quality time with Karen. She enriched my life and no doubt countless others. One great lady."
According to the page: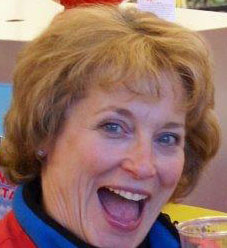 A condolences card is available in the store for signing and donations may be made to the hospice of your choice or the American Cancer Society. A memorial service will be held on Sunday, November 4, 2012, at  1 p.m. at the University Christian Church, 4731 15th Ave. N.E.

We are all grateful to Karen for helping to build this family-run hardware store in the Maple Leaf neighborhood. She will be missed.