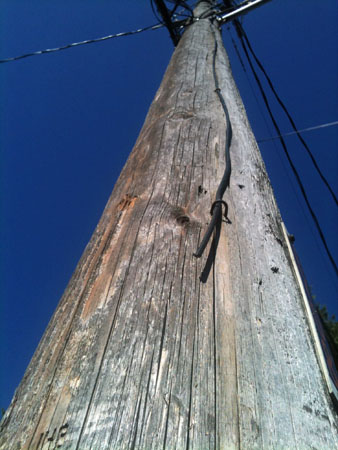 Update Sunday afternoon: After seeing the comments, below, we've mailed Seattle City Light to learn more. Hope to hear from them Monday.
————–
Nick emails: "Down the hill from the MLL Tower, some enterprising soul has snipped the copper grounding wire from the telephone/power poles on the entire block on 89th between 17th and 20th. Have any other streets been hit?"
We haven't seen any, but assume copper thieves are taking the wire for scap value.
Any other reports?