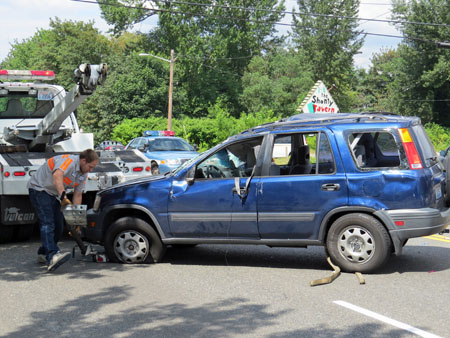 Police and a tow truck are just now (3 p.m.) clearing a rollover accident at Lake City Way Northeast and Northeast 90th Street.
The accident clogged the southbound lanes of Lake City Way at around 2:17 p.m.
Amazingly, none of the people in the two cars involved were seriously injured. And neither was the large dog from this SUV, who was being fed dog treats by a police officer when we were there.
(Thanks, Donna, for the tip.)