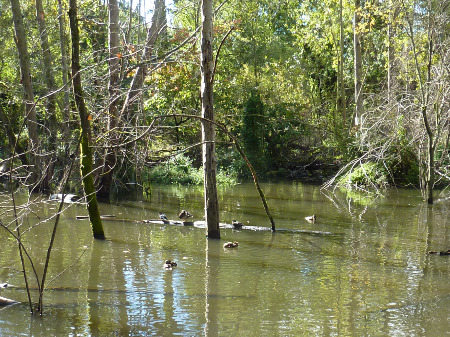 If you've been meaning to volunteer at one of the myriad work parties at Thornton Creek Park No. 6 but haven't yet made it, you've got another opportunity to give back that doesn't require getting your hands dirty.
The Thornton Creek Alliance is urging the community to show its support for the park and for Thornton Creek by sending comments in support of a project it's sponsoring that could provide $500,000 in funding, according to the Pinehurst Seattle blog.
The money would be used to establish a formal park entrance and to complete all the creek channel work in the park, reaching as far upstream as Thornton Place.
Ruth Williams with the Thornton Creek Alliance adds that the project, called Naturalizing Northgate, also will help establish a healthy habitat for fish and wildlife; create a quiet haven and educational opportunities for people; and help to control downstream flooding. [Read more →]