Whelp, in theory, we're back after being dark for a week.
We'll see.
Also to be seen … how many Maple Leaf restaurants can go dark?
Latest (as of several days ago) is Cucina Americana, which opened less than a year ago in the space at 9400 Roosevelt Way N.E. previously occupied by Cafe Piccolo.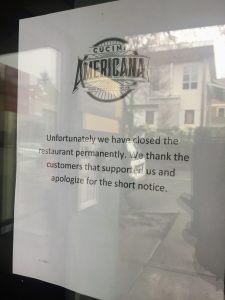 Still MIA is Coa Mexican Eatery & Tequileria at Roosevelt Way Northeast and Northeast 80th Street, gone more than a month now.