Update 7:39 p.m. Wednesday: Hail, for the second evening in a row!
Update Wednesday a.m. National Weather Service in Seattle says 60 percent chance of showers today and possibly a thunderstorm after 11 a.m.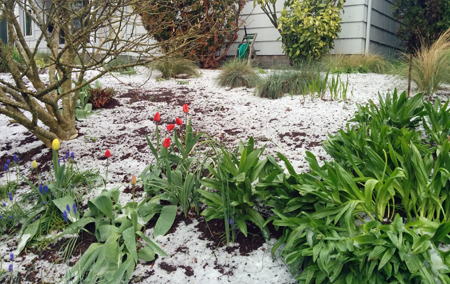 This evening's hail – and lightning strikes – have killed power to several dozen in Maple Leaf.