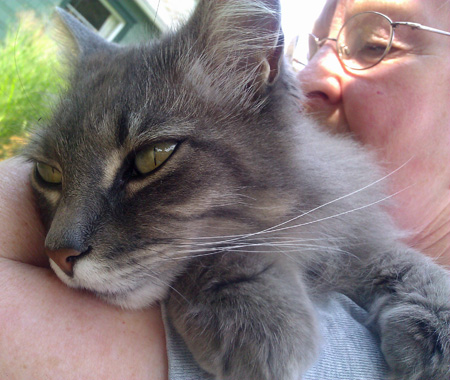 Neighbors along 12th Avenue Northeast report this long-haired gray cat has been entering their houses and sleeping in their yards for the past couple of weeks.
The cat is fluffy, friendly and appears well-fed but they're worried that it may be lost because it isn't known to the immediate neighbors.
It is wearing a bell but doesn't have a tag. The cat has been seen on 12th Ave. between Northeast 89th and 91st streets.
Please comment here if you know this kitty and we'll pass it along.