Just before noon we heard from PCC that its long-anticipated new Green Lake store – which will be the closest PCC to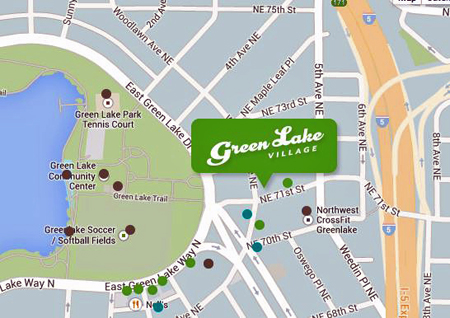 Maple Leaf – will open June 4.
It will be just down Fifth Avenue Northeast at the location of the old Vitamilk Dairy, which closed a decade ago after 60 years at Green Lake.
It's a bit behind schedule. The store was originally expected to open in 2013.
The new PCC will be part of the Green Lake Village mixed-use development between Northeast 72nd and 71st streets along Woodlawn and Fifth avenues northeast.
The existing Greenlake PCC, on Aurora Avenue North, will remain.
Long-time residents will remember when the PCC at Greenlake was a block west of the south end of the lake, just off Northeast 65th Street.
.