Update 1 p.m.: Crews removing fence panels tell us they should all be gone at day's end.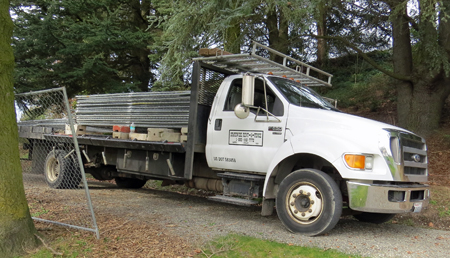 ——————————-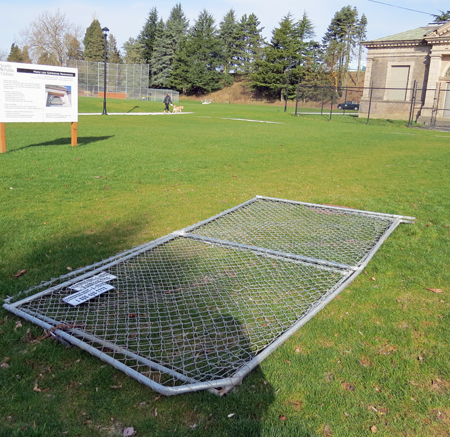 This message came in earlier this morning: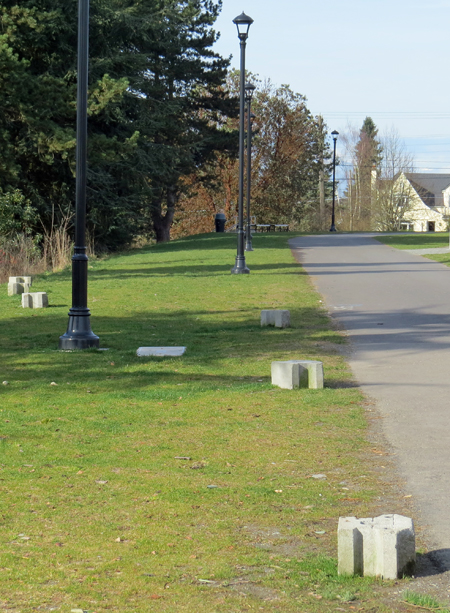 Hey there! Looks like most of the barriers to the lower park are down! Cupcake (ed. note: four legs) and I checked it out! – Jan (ed.  note: two legs).
They are right. The fence from the upper Reservoir Park blocking access to the lower play fields is gone.
And most of the lower fence, blocking access from the south, is gone as well.
City parks said the play fields should open this Spring as soon as the grass was healthy enough.  Apparently the snow play earlier this month didn't intervene.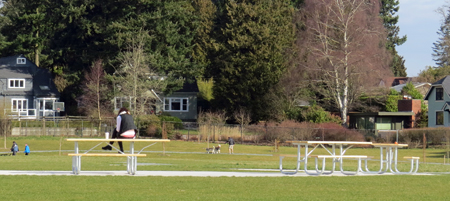 Picnic tables, too.