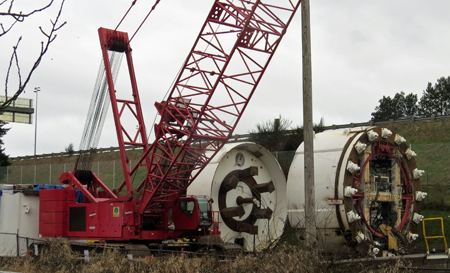 Look familiar?
It's not Big Bertha, the monster tunneling machine that's still stuck with sand in its seals.
We're not sure this one has a name (maybe we could name it!) but it is in our neighborhood, off First Avenue Northeast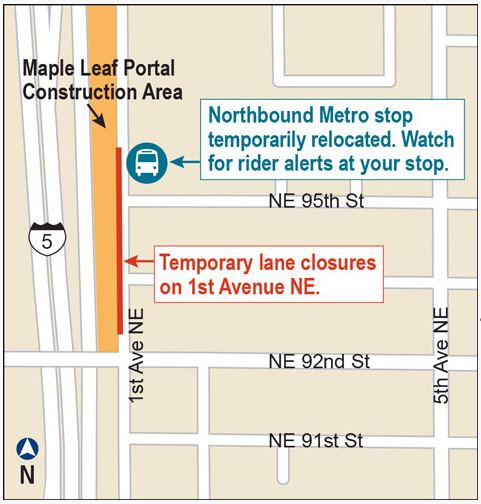 at the Maple Leaf Portal.
Sound Transit earlier today told the Ravenna Blog: "That's not the cutter head, but pieces are coming together for the tunnel boring machine(s) that will mine Northgate tunnels!"
Two light rail tunnels  will be drilled from this location, roughly across First from SAS Shoes and  Silver Platters,  to Sound Transit's Roosevelt Station, on 12th Avenue Northeast near Northeast 65th Street.
Tunnel machine names, anyone?