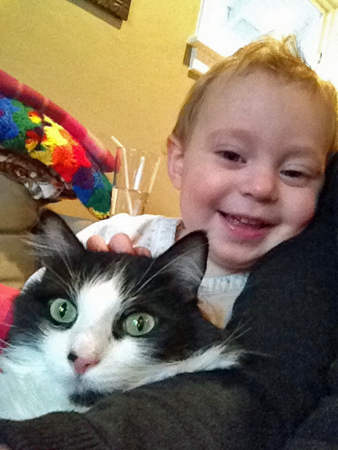 Amy emails this afternoon:
Someone in the neighborhood suggested I send my info to Maple Leaf Life about our missing cat. I'm heartbroken, so I'm hoping you'll be able to post a blurb. The info is below and pictures are attached. Thank you!

We're out of town and our cat ran away from home, Northeast 98th Street between Roosevelt and Eighth avenues northeast, on Thursday. His name is Macchiato (Macchi for short). He has medium length black and white fur and weighs about 10lbs.

He's probably pretty freaked out, since he's never been outside for more than five minutes at a time. If you spot him please let me know ASAP! My number is 314-223-7781.

He' likely going to be hard to catch. Any help is appreciated, we feel so helpless since we're not able to be there looking for him ourselves.