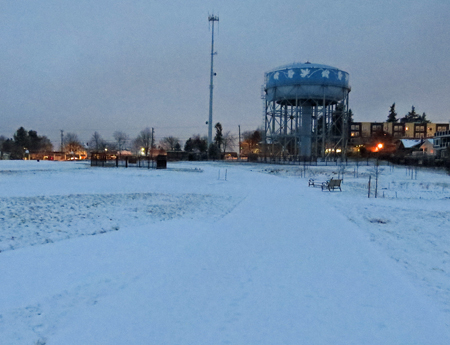 7:30 a.m.: There's an inch of snow on the ground at the Maple Leaf Reservoir Park this morning.
Schools are delayed by two hours. Metro buses are operating on snow routes.
It is not possible to know when a bus will arrive at a specific location, or to provide service updates at the individual trip or stop level.
The forecast: "Snow before 1 p.m., then rain. High near 44. South southwest wind 14 to 17 mph. Chance of precipitation is 100%. Total daytime snow accumulation of 1 to 3 inches possible."
Seattle Parks tweets: "All golf courses closed to sledding. But stop in for range balls & last minute shopping at Interbay & pro-shops!"
Trash pickup is on today, although it might be delayed.