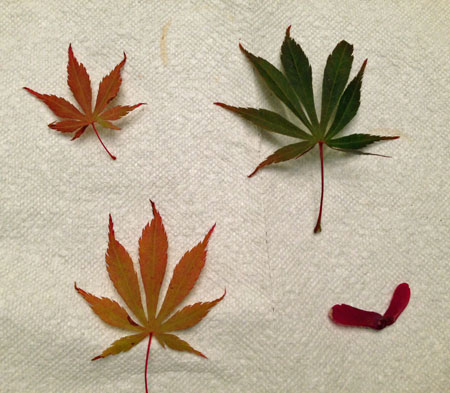 John writes: "I'm wondering if any of the Maple Leaf Life writers would be able to help me identify a Maple tree in the neighborhood.
I am hoping to plant a couple of trees in my parking strip. The trees that are in front of Fairview Christian School along Northeast 79th Street (between Eighth Avenue Northeast and Roosevelt Way Northeast) are exactly what I am looking for, but I do not know the name of the specific Japanese Maple.

I've emailed the school to see if they know and am waiting for a response. They appear to be a lace leaf style with red and green leaves and red 'spinner' seed pods. I'll include a few pictures.
If you know of someone who is good at identifying trees who could help please feel free to pass my email along to them.
Thanks!