With Fourth of July barbecues fresh on your minds, it's a good time to think about the next Night Out, which this year will be on Tuesday, Aug. 6. The night of citywide block parties is always a popular event throughout Maple Leaf, with the purpose of both uniting communities and increasing crime prevention awareness.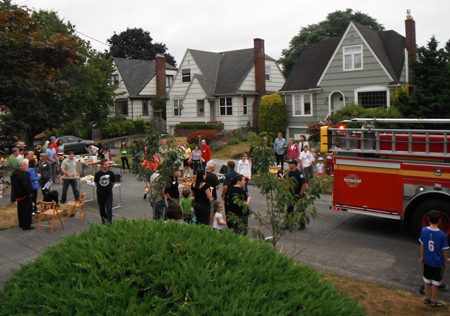 This year, you're invited to have an even bigger and better Night Out block party with the addition of some extra funding from the city. Through the Seattle Department of Neighborhoods Small Sparks Fund, you can apply for up to $1,000 in matching funds for your Night Out planning and engagement, and activities such as outreach efforts, educational fairs, youth concert, bike parades, neighborhood cleanups and entertainment.
The deadline to apply is tomorrow, July 8. And in the meantime, it's time to start planning your local Night Out! What will you do to celebrate the event with your neighbors?