On Thursday night, you have two opportunities to make your voice heard on community happenings.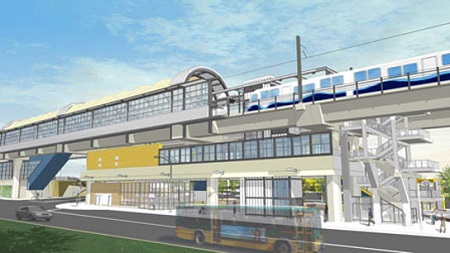 From 6-8 p.m. at Olympic View Elementary School, 504 N.E. 95th St., Sound Transit is inviting you to an open house to learn about Northgate Station design and access update.
The light rail project is part of the agency's Northgate Link Extension, which is scheduled to open in 2021.
The presentation portion of the meeting begins at 6:30 p.m., covering topics including:
Refinements to station and plaza design.
Preliminary results of Northgate Station Area Access Study (pedestrian and bike improvements).
King County Metro's transit center and transit-oriented development plans.
City of Seattle's 1st Ave NE cycle track and I-5 pedestrian bridge.
For more information, contact the Northgate Link Extension project team at 206-398-5300 or northlink@soundtransit.org.
Also on Thursday, May 23, you're invited to a Town Hall Meeting with King County Councilman Rod Dembowski and State Attorney General Bob Ferguson, who also is a Maple Leaf resident.
Dembowski, who spoke at last month's Maple Leaf General Community meeting, states on his homepage:
I am committed to listening and learning from you, so that county government can be as accountable, efficient, and responsive to you as possible. For that reason I will be hosting a series of Town Halls, in every community across District 1 this year, so I can hear firsthand what issues are most important to you
The Town Hall is from 7-8:30 p.m. at Northgate Community Center, 10510 Fifth Ave. N.E.
Which will you choose?