Books for all ages will abound tomorrow at Olympic View Elementary School, where Day 2 of their Summer Soar Used Book Sale continues from 10 a.m. to 3 p.m. in the school's auditorium at 504 N.E. 95th St.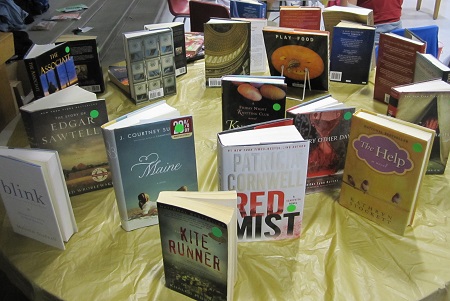 Near closing of the kickoff event Friday, these were the titles that greeted customers at the door.
But there also were plenty or genres beyond popular fiction, including children's books, books on travel, animals or cooking, DVDs, audiobooks for all ages and more.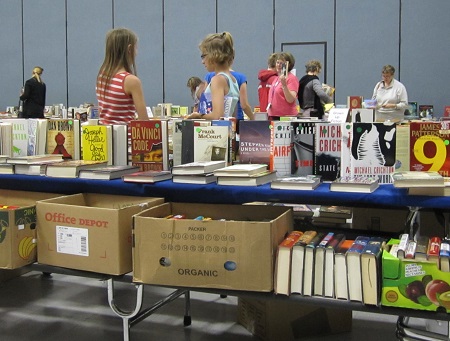 Best of all, there's nothing to feel guilty about since books you buy at this fundraiser will not only benefit your bookshelf, but also the students at Olympic View Elementary.
Don't worry if you miss the May 31-June 1 book sale. Aiko Schaefer with the Olympic View PTA says the event could very likely become an annual event to kick off summer in Maple Leaf after this year's generous donation of books. Start saving books to donate now!