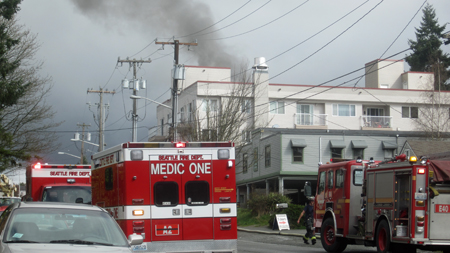 A four-story apartment complex is burning just north of Maple Leaf at 15th Avenue Northeast and Northeast 117th Street.
Numerous fire trucks are on the scene. The building is being evacuated at 11:15 a.m. News helicopters are overhead.
Our news partner The Seattle Times is following the breaking story here.
The fire reportedly started as a motorcycle fire that spread to cars in the building's parking garage, said Fire Departrment spokesman Kyle Moore.