Stone Ground Coffee opened less than two weeks ago in the parking lot of Ricks Tire and Chevron at Northeast 85th Street and Fifth Avenue Northeast, but already the mother-daughter duo running it feel like a part of the community.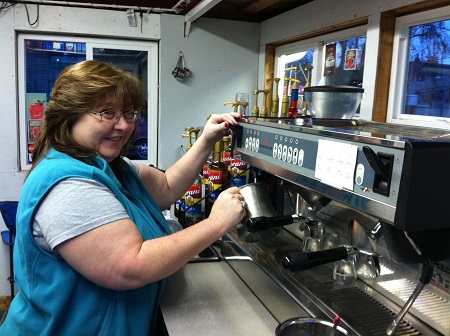 "People in this neighborhood are so nice and welcoming," said Cherie Stone, pictured above, the mother part of the team leasing the drive-through coffee stand. "We've met a lot of really interesting people."
Cherie and her daughter, Wendy, officially opened the stand March 4, but they're waiting to announce their grand opening until they have a proper sign and have a better feel for the products that the neighborhood wants.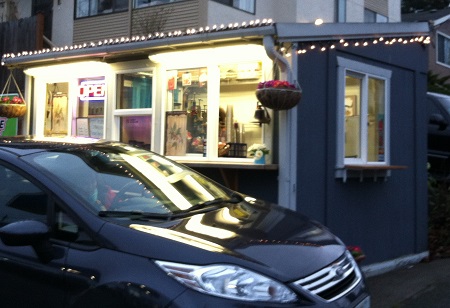 "If you want something that we don't have, please tell us," Stone said. "We really want to cater to what people want around here."
Although they now sell only pre-packaged foods such as muffins, cookies and scones, Stone said they're hoping to partner with a local bakery to try to add fresh-baked products every day.
"We'd really like to work within the local community," she added.
In the next 30 days, Stone Ground Coffee also plans to add smoothies to its menu, and is hoping to partner with Chevron so people who buy eight or more gallons of gas will get $1 off their coffee.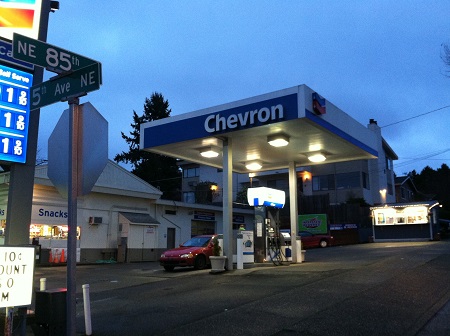 Stone Ground Coffee is open from 5 a.m to 2 p.m Monday-Friday, and from 7 a.m. to 2 p.m. Saturday and Sunday.