Update: Sue asked us to post this link to personal safety information from Seattle Police.
Seattle Police this afternoon released a sketch of the suspect who attacked a woman near Northgate, and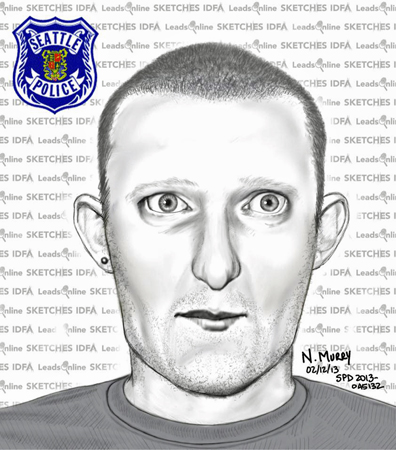 said he could be a suspect in other attacks.
The Seattle Police Department has assigned extra officers and tactical units to patrol the North Precinct as detectives continue to investigate a series of weekend attacks on women in North Seattle.

Since Friday evening, police have received four different reports of sexual assaults and attempted sexual assaults on women—all in their mid 30′s to late 40′s—at locations near the I-5 corridor.

Police have developed a sketch of the suspect who sexually assaulted a woman at knifepoint Friday evening near Northgate—the first of several attacks now under investigation—but detectives have not yet developed any leads conclusively linking the four incidents.

However, while police have yet to link the crimes, three victims described their attacker as a white male, 20 to 30 years old, between 5'7 and 6'0, 140 to 160 pounds, with short brown hair.

The Northgate attack suspect pictured in the sketch also had sunken light blue eyes, a tattoo under his left forearm, and a gravelly voice.