Join your neighbors on Jan. 30 to discuss some of the issues that are important to fellow Maple Leafers!
The January Maple Leaf General Community Meeting is from 7-9 p.m. at the Olympic View Elementary School Cafeteria, 504 N.E. 95th St. Free licensed child care service will be provided.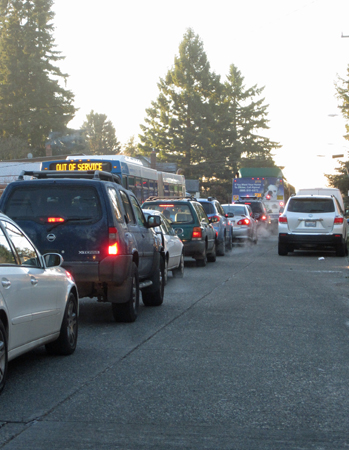 The main topic of the meeting will be transportation challenges, which are front and center in many Maple Leaf neighbors' minds after last week's bus fire on Interstate 5 that brought traffic both on the freeway and through Maple Leaf to a standstill.
But cars aren't the only topic bound to come up in the transportation discussion, which likely also will include pedestrians, bicycles, buses and more. You're invited to share you concerns with the Maple Leaf Community Council's executive board, along with representatives of local government agencies who have been invited.
Other topics at the meeting will include: