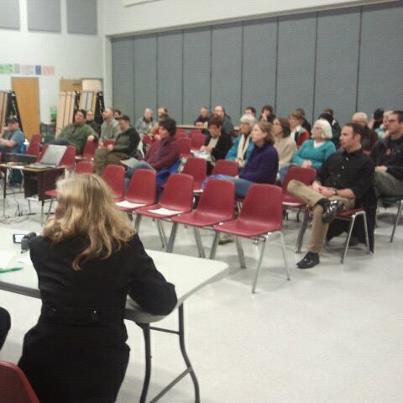 Traffic was all the rage for the first hour and a half of the Maple Leaf Community Council's January general meeting.
Still to come are discussions of the Reservoir Park – opening this summer, and emergency preparedness.
But right now, transportation is the key for the four dozen or so neighbors attending.
"Moms, on cell phones, taking their kids to Olympic View Elementary, are the No. 1 speeders on Northeast 97th Street," one neighbor said.
There was discussion of the recent "vigilantes" on Northeast 103rd and 105th streets, the problems with Banner Way and merging onto Interstate 5, the "rabbit warren" of side streets between Northeast 75th and Northeast Northgate Way, traffic muddles at Northeast 105th Street and Roosevelt Way Northeast, and additional traffic from growth.
The community council is taking notes. We will, too. What's your favorite/hated traffic issue in Maple Leaf?