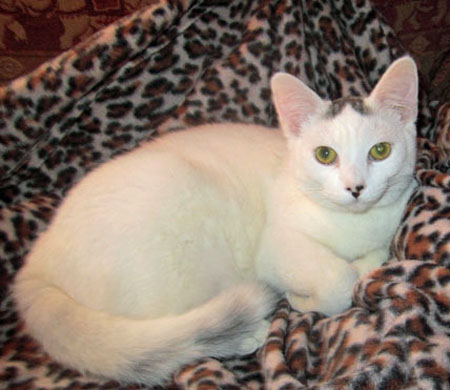 Update 5:30 p.m.: Freddy is home!
Kasey emails overnight:
Hi Maple Leaf neighbors ~ I am hoping for your help in finding my kitty, Freddy. Freddy was last seen Saturday morning September 15th. He lives near Roosevelt and 96th.

Freddy is very shy and hesitant, so I am hoping for any "sightings" to send me his direction. He is micro chipped. Many of you have already been on the look out and I sure appreciate it, so does Freddy.
Note: We first posted about Freddy in September.