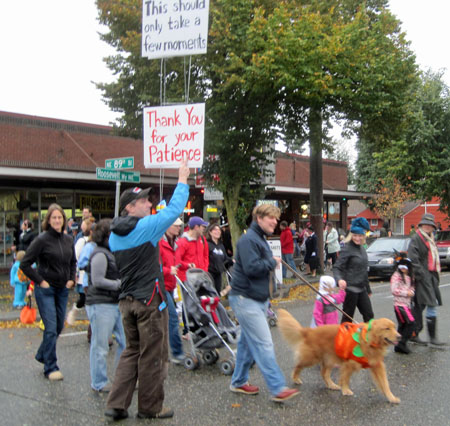 The annual Maple Leaf Parade of Costumes needs to announce a date and time change.
Although in this month's community newsletter the parade was to be on Oct. 27, it's actually going to be fro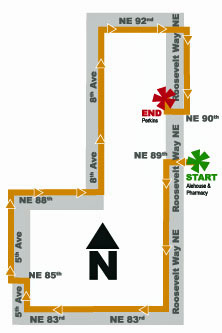 m 3-5 p.m. on Sunday, Oct. 28, says Mandi, one of the organizers.
Starting spot will be at Blue Saucer (9127 Roosevelt Way N.E.) at 3 p.m. Finishing spot is TBD. Peaks Frozen Custard is joining us again at the end to serve free custard! Yippee!! I need to get in touch with businesses on 91st and 5th to see who is interested in participating/serving candy.
Here's last year's route: