Seth Howard, owner of the Last Drop Bottle Shop, emailed us this morning to let us know that somebody smashed through the glass door of the store at  8016 15th Ave. N.E. between Tuesday night and Wednesday morning.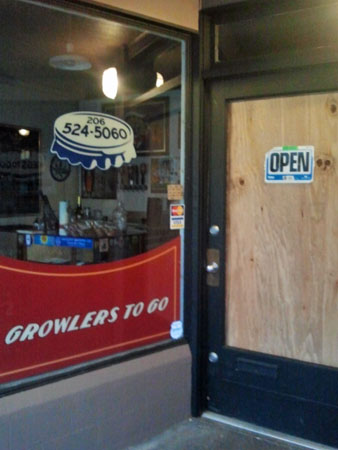 He tells us:
Follows same crime at little Caesars last week.  Who next?  Coopers?  All about pets? (Editor's note: All The Best Pet Care was burglarized last February.)
Last month the front door at Cafe Piccolo, 9400 Roosevelt Way N.E., was smashed. In  November it was the Hudson New American Public House, 8014 15th Ave. N.E. (next door to the Last Drop and also owned by Howard). Those reports are here.