We've already told you that North Helpline, a food bank that serves our area, is holding a benefit in early December.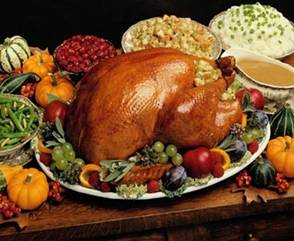 Now it's teamed up with Fred Meyer, across the street from the food bank offices at 13000 Lake City Way N.E., for a turkey drive.
From North Helpline:
We will be onsite at the store collecting donated turkeys on
Friday the 18th – noon to 7 p.m. and Saturday the 19th 10 a.m. to 4 p.m.
AND FRED MEYERS IS KICKING IT ALL OFF BY DONATING THE FIRST $500WORTH OF TURKEYS!!!!
North Helpline sees over 850 families each week and we need your help to make sure every table has a turkey this year.
North Helpline is a 501 (c) 3 organization.Contributions are tax deductible to the fullest extent permitted by law.