Last week we had a post with the headline: "Northgate teacher Beth Brunton among nation's best."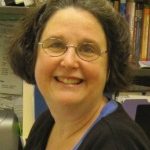 Now we can delete the "among," as far as the Simon Youth Foundation (a partner of Simon Property Group, the real-estate holding company that owns Northgate Mall) is concerned.
Today we received this press release: "The Simon Youth Foundation named Beth Brunton, a teacher at Middle College High School at the Northgate Mall, as its 2011 National Teacher of the Year."
As we reported earlier, Brunton teaches humanities at the alternative Seattle public school located on the second floor of Northgate Mall. The award comes with a $1,000 grant.
Along with her teaching responsibilities, Brunton is credited for helping raise funds to hire a life coach and substance abuse counselor at the school, and the two additional staff members helped at-risk students learn how to set better goals and become more self-sufficient.
"Beth Brunton is an amazing woman, not just a teacher," said Matthew Bourassa, general manager at Northgate Mall. "Beth is a leader who is as passionate and caring a person that exists in this world, and she dedicates her life to the students at our academy."