Free peanut butter! Free eggs! Free apple juice! (Minimum purchase required.) Today only!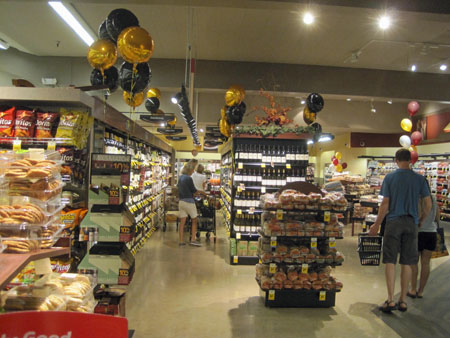 The newly renovated Wedgwood Safeway, at 7340 35th Ave. N.E., is offering great deals all day today, from 8 a.m. to 8 p.m., to celebrate its expansion.
The celebration is similar to the one held when the Pinehurst Safeway reopened last November.
So stop by the Wedgwood store, pick up a coupon book and a flier at the door and start shopping. (Don't miss the Tillamook cheese, usually $7 a brick, today two for $5.)
Also by the door is a donation bin for the North Helpline food bank. Pick up something and donate.
Budget cuts have hit North Helpline hard. In a letter to donors this month, Amy Besunder, executive director, notes:
Our client base has nearly doubled over the course of the last two years. Every week we see new faces and every week we monitor the decline in our food stocks. We have walked out to a nearly empty warehouse following food distribution and wondered how we will serve our clients the following week.

But, thanks to your donations, we keep on going!