Police on Friday night arrested a 22-year-old man who is suspected of an earlier armed robbery on Lake City Way Northeast, according to a police press release.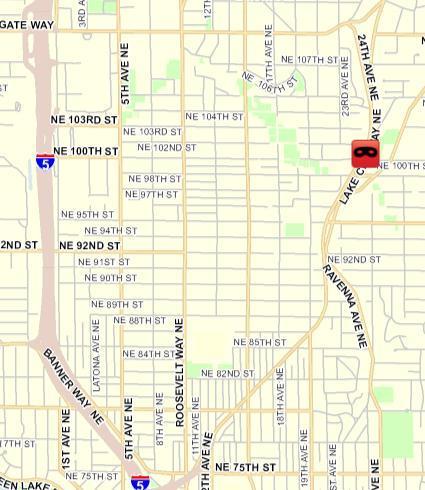 The arrest occurred about 10 p.m. on July 29th when a patrol officer spotted the suspect and his brother walking near Northeast Northgate Way and Eighth Avenue Northeast, according to police.
The robbery occurred July 23rd, when the victim was at a storage space/garage in the 10000 block of Lake City Way Northeast. According to the officer who responded at the time:
There was a male yelling for assistance and saying that he was beaten up and robbed. SFD Engine Company #40 arrived with us. I located victim in the back of the building by space # . He had obvious bruising to his face including pronounced swelling over his left cheek. His nose was bleeding. (he) seemed disoriented and was slow to answer questions.
According to the press release, the victim knew both the 22-year-old attacker and his brother, but the suspect "suddenly, without warning" attacked, punching the victim in the face with his fists and a small flashlight, then threatening him with a rubber mallet and stealing his wallet.
"The victim was later able to view photographs and pick out the suspect," the press release states.