Are you getting hungry for lunch yet?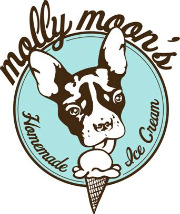 You've got two additional options in the neighborhood today, with both the Here and There Grill and Molly Moon's Homemade Ice Cream scheduled to be at the Washington Dental Service building, 9706 Fourth Ave.
Here and There will be parked just south of Thornton Place from 11 a.m. to 2 p.m., with Molly Moon's also parked there from noon to 1:30 p.m.-ish
Here is the menu for Here and There, and a couple of Molly Moon's seasonal flavors will include lemonade sorbet, strawberry rhubarb sorbet and Thai iced tea ice cream.