There's a lot more on the agenda than elections for the Maple Leaf Community Council's executive board at tomorrow night's general community meeting, starting at 7 p.m. at  Olympic View Elementary, 504 N.E. 95th St.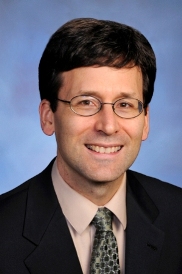 King County Councilman Bob Ferguson, pictured, plans to also be in attendance at the quarterly meeting, and his office sends us this message:
King County is responsible for many important regional issues, such as Metro Transit bus service, public health, veterans' services, and criminal justice. Councilmember Ferguson will be discussing these issues and answering questions about King County.
Here's the agenda for Wednesday from the Maple Leaf Community Council:
7:00 – Announcements
7:05 – King County Councilman Bob Ferguson (with representative from Metro Transit)
7:25 – Northgate Community Center Programs
7:30 – Rules of the Road – Crosswalk, Sharrows, and Bike Lanes
7:40 – Feet First – Urban Trails of North Seattle
7:50 – What would you like to ask candidates for Seattle City Council?
8:00 – Maple Leaf Community Council Executive Board election
8:05 – Maple Leaf Reservoir Park and Family Terrace update
9:00 – Adjourn