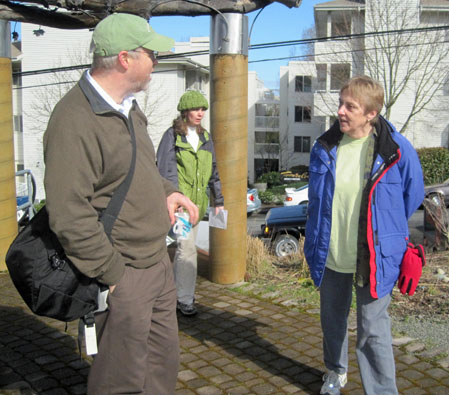 Barbara Maxwell at the Maple Leaf Community Garden last month with current Seattle Mayor Mike McGinn.
It took 19 years.
At Friday's going-away fete for Barbara and Tom Maxwell, one of the centerpieces was a copy of Barbara's nomination in 2008 for a city Denny Award for extraordinary volunteer service in creating the Maple Leaf Community Garden, just one of her many endeavors on behalf of the neighborhood.
"Barbara identified a property in 1988 and asked the owners to sell it for a park. As the years went by, the owners finally said, 'yes.'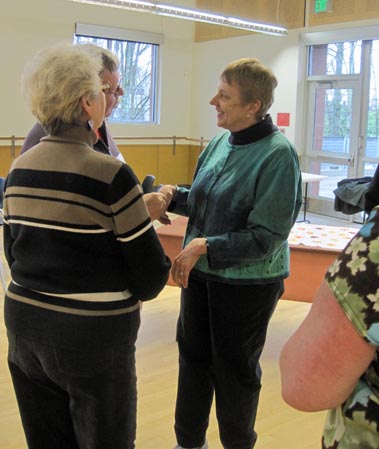 Grant writing, fundraising, design and construction culminated 19 years later "in a park that includes 22 P-Patches, northwest natives garden, a labyrinth and a straw bale tool shed," the nomination states.
"Because of Barbara's leadership, commitment and ability to inspire we have a wonderful park that maintains nature in a dense, urban neighborhood."
Farewells were said Friday evening by dozens of friends at the Northgate Community Center. The Maxwells are moving back to Barbara's native Montana.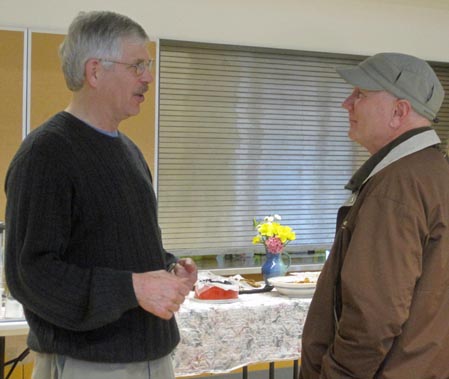 Tom Maxwell, left, says goodbye after 35 years in Maple Leaf.