Update: Friday, April 1. Lumpia World cancelled for today.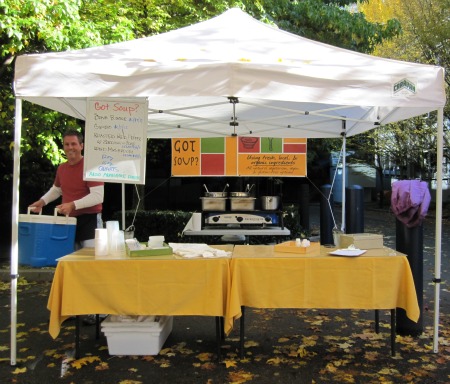 What are you in the mood for this week for lunch? The options abound if you make your way to the Thornton Place area, where street food trucks will be parked at 9706 Fourth Ave.
The soup is on Tuesday, from 11:30 a.m. to 1:30 p.m., with Got Soup? serving Shrimp Etouffee; Chicken Makhani; and two vegan selections, Orange and Cumin Sweet Potato; and Wild Mushroom.
On Thursday, Molly Moon's Homemade Ice Cream will finish the month off serving its frozen delights from noon to 1:30 p.m., followed by a visit from 11 a.m. to 2 p.m. Friday by Lumpia World.