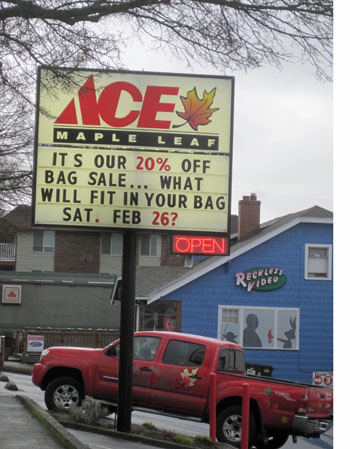 It's that time again. Twenty percent off whatever fits in your bag at Maple Leaf Ace Hardware!
Also, if you got an ad for the sale in the mail, the store, at 900 Roosevelt Way N.E., will make you the same offer on Friday.
Power tools and small appliances qualify for only 10 percent off, and some items like grills and lumber aren't covered – even if you could find a bag big enough.