It's been snowing off and on all afternoon in Maple Leaf, usually lightly, sometimes not.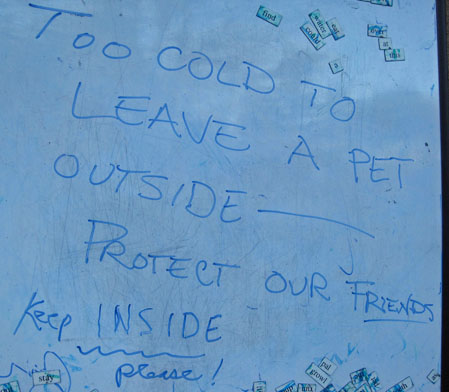 Unlike south King County and Pierce County, we aren't expecting much more snow – today. There is a short-term forecast for up to a half inch, but it's to the south of us.
The real news is the cold. Expect temperatures to drop below 20 degrees tonight, and not to break the freezing point Friday.
And by Saturday night? Sixty percent chance of … snow.