Update 6:41 p.m.
Marco e-mails: "Success !!! dogs reunited with their family ……thanks for the tip Daniel !!! And thanks for the assist Mike !!
Minutes after the post went up Daniel e-mailed to say he believed he knew where the dogs lived.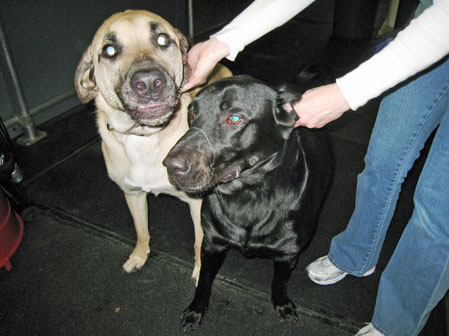 Jan and Marco e-mailed this afternoon: "We found two dogs running around on Roosevelt and one was almost hit by a car."
They were spotted about 3:30 p.m. right at the former location of Revolution Cycles, 9634 Roosevelt Way N.E.
"They are large lab mixes, one tan and one brown.  The tan one has three legs.  Both have Pittsburgh Steelers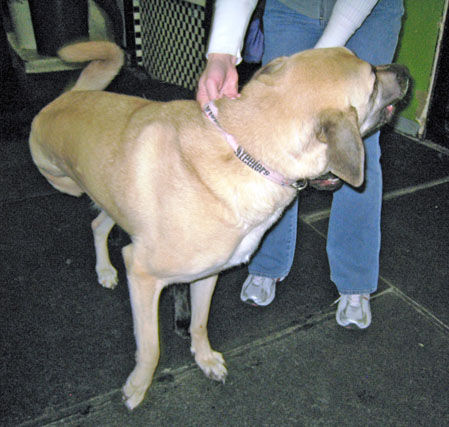 collars on.  We've checked them for chips and they don't have any (nor any tags).  They're spending the night at the Great Dog Shoppe on Roosevelt and Northgate Way."
Anyone who knows these dogs can e-mail Maple Leaf Life or call Marco at 425-750-5178.