Joellen e-mails to ask: "Wondering if you have any info about the gunshot that was clearly heard in the neighborhood (I'm @ 104th and 12th ave) on the evening of 1/7 around 11 pm?
"It sounded really close – upon calling the police they said a LOT of people had reported it too."
We've heard nothing – but perhaps other readers did?
Here's the police crime map of the area for Jan. 6-8.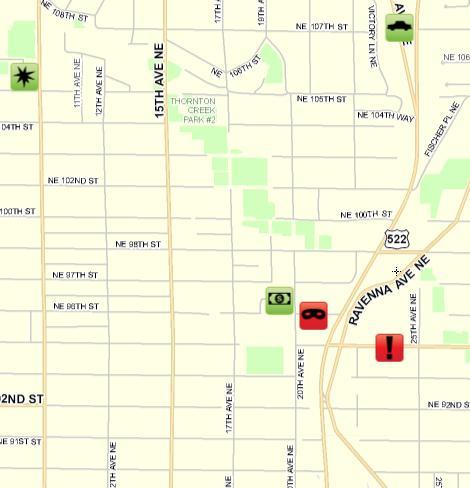 That star thing in the top left is a burglary, while the car at the top right was stolen. The red-and-black mask is a scary home invasion robbery. But there's no report of gunshots.
Who else heard this or has information?