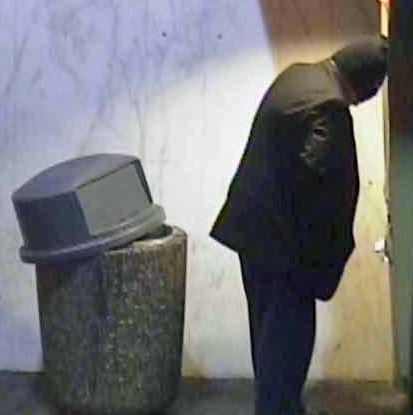 Update: Robbery detectives have received additional information that the victim's ATM card was used by the suspect at two North Seattle locations shortly after he fled the residence. Here he was photographed at a Lake City ATM.
Police report a woman was tied up about 2:30 this morning inside her home in the 2000 block of Northeast 96th Street.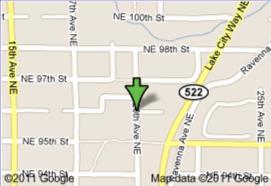 Officers arrived and contacted the female victim.  She stated that an unknown white male, 30′s, heavy set, wearing a black mask and dark colored jacket, armed with a hammer or mallet, forced entry into her home.  The suspect tied up the victim and then fled, presumably, on foot.
The victim got loose and called 911, resulting in an area search by officers and a police dog.  She was not injured.  Anyone with any information on this crime is asked to contact the Robbery Unit at 684-5535.