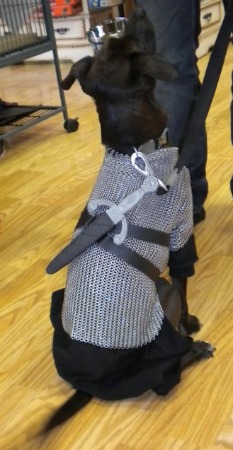 All The Best Pet Care has announced on its Facebook page the winners of its first Howl-O-Ween event, which took place last weekend at all of its stores including its Maple Leaf location at 8050 Lake City Way N.E.
Shown at left is Allistair, who won our store's "Best in Show."
And Pickett, below, was awarded Honorable Hound for his costume as Animal from "The Muppet Show."
To see all the winners, go to All The Best Pet Care's Facebook page. Photos of the store's winners also are on display at the store.