Trick-or-treaters will want to stop by this home on Roosevelt Way Northeast, between Northeast 98th and 99th streets, but getting through the front gate could be a fright.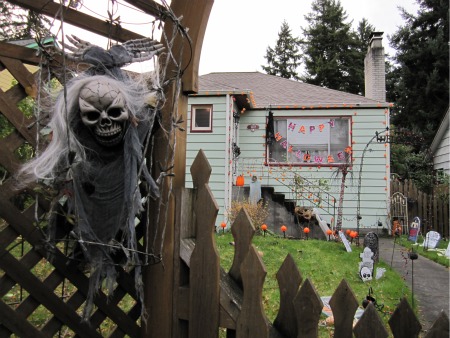 And try not to step on the spiders that somehow manage to dance around!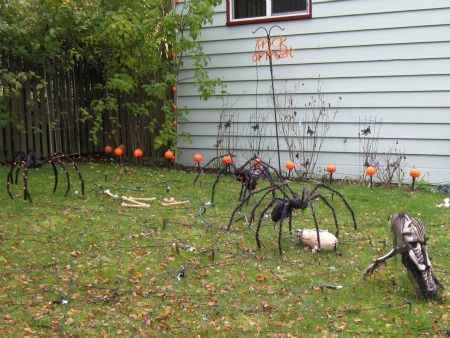 Sometimes the spiders are just hanging, waiting … as at this house on Northeast 82nd Street between Northeast Fifth and Eighth avenues.

And Garett sent us the following photo, writing:
This house is on 11th Avenue NE just south of the Maple Leaf (Reservoir) Park. Sunday's 5:00pm Sounders playoff game must be on their mind.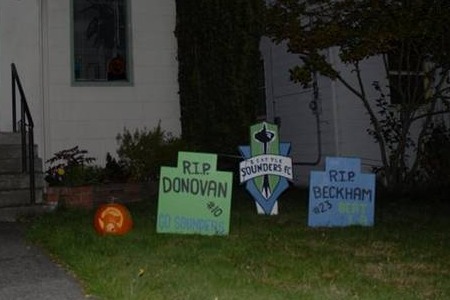 Have we forgotten any must-see Halloween houses?