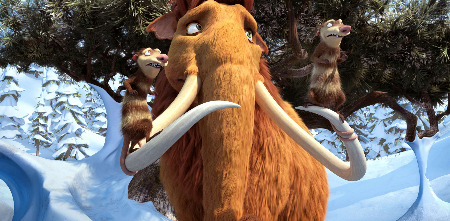 "Ice Age: Dawn of the Dinosaurs" is the feature film at the eighth annual Wedgwood Outdoor Cinema on Saturday. Photo credit: Blue Sky Studios. ©2009 Twentieth Century Fox Film Corporation
If you enjoyed the outdoor movie after the Maple Leaf Summer Social on Wednesday, hop on over to the eighth annual Wedgwood Outdoor Cinema on Saturday, which you can read more about on our sister site Wedgwood View.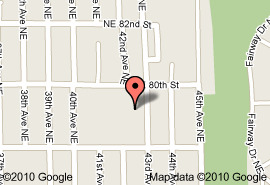 The festivities begin at 7 p.m. at Thornton Creek School, 7711 43rd Ave. N.E., with the featured family-friendly film, "Ice Age: Dawn of the Dinosaurs," scheduled to begin at dusk. The suggested donation is $5 for a family, and guests also are asked to bring nonperishable food items for local food banks.
Also Saturday, MKG Martial Arts International, 10722 Fifth Ave. N.E., is celebrating its 10th anniversary with an open house from 10:30 a.m. to 2:30 p.m. featuring intro classes, martial arts demonstrations, prizes/raffles, personal safety presentations, games for the kids and refreshments. Raffles will include movie tickets, restaurant cards, free private lessons, Wii/Playstation/Xbox for kids, and a grand prize of a full year of tuition.
Meanwhile, The Seattle Public Library's 100th anniversary celebrations of its Carnegie branches continue this weekend, with events planned from 1-3 p.m. at the Green Lake branch, 7364 E. Green Lake Drive N. There will be children's craft activities, refreshments and commemorative giveaways at the free event, which also will feature clothing styles and music from the 1910s. Representatives from Goodwill will provide an exhibit with vintage clothing and an interactive hat show with hats to view and try on.
If you're in the mood for a bicycle ride on Saturday, our partner MyWallingford recommends you head over to Gas Works Park for the Tour de Fat, New Belgium Brewing's traveling bicycle festival that takes place from 10 a.m. to 5 p.m. The brew site has more details on the event. Partner MyBallard adds that you can join the "Kidical Mass" ride that heads out at 9 a.m. from Ballard Commons Park, 5701 22nd Ave. N.W., for the 3-mile trek to Gas Works.
Don't forget the Torchlight Parade on Saturday in downtown Seattle, and our news partner The Seattle Times warns of additional traffic issues this weekend with closures on both Interstate 5 and Interstate 90.