The Seattle Crab Co. is no longer "Closed for Remodel," as signs posted last month at the 11-year-old restaurant stated.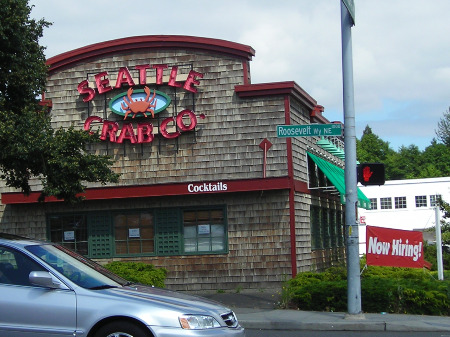 Now it's just closed. But in its location, at 1000 N.E. Northgate Way, a new, family-run restaurant called La Bera is set to open in about two weeks.
Lita Berpan, a University of Washington student whose father, Chetta Berpan, owns the new restaurant, said she's hoping for an opening date of July 19, which also happens to be her birthday.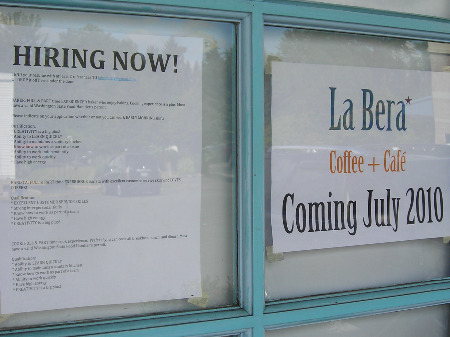 She and her brother, Thapana "Map" Berpan, a junior at Lynnwood High School, were at the restaurant Monday as a stream of applicants flocked to the "Now Hiring" sign posted outside the restaurant.
Lita explained that La Bera will be open daily from 6 a.m. to 4 p.m. as a coffeehouse, where patrons walk up to the counter to order their coffee, sandwiches, pastries and more, and a sit-down Italian restaurant from 4-9 p.m.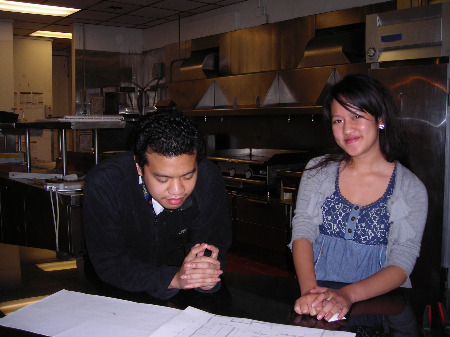 "Our family has been in the restaurant business since our grand-grandma," she said, adding that among their successes was the popular Asian restaurant Cilantro that was located near the ferry terminal downtown.
Their new restaurant will focus on organic and locally grown foods. Lita said they'll try to buy from farmers markets and local butchers, and they'll be sure to include plenty of vegetarian items on the menu.
But they're still crafting the menu and probably wouldn't mind a few ideas from future patrons. What would you like to see at the new coffeehouse/Italian restaurant?