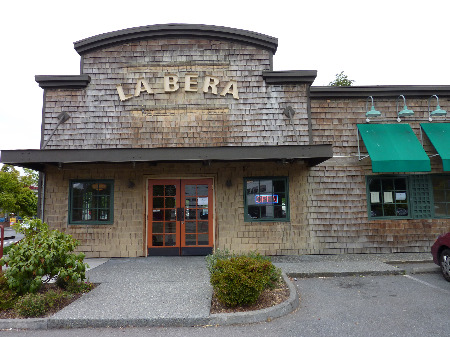 La Bera Cafe plans to officially open its doors on Monday, but you can stop by until 5 p.m. today for a sneak peek if you haven't already done so since it quietly opened earlier this week.
And what Maple Leaf resident wouldn't be at least a little intrigued by the cafe's Maple Leaf Club, a "waffle-wich" that has smoked turkey breast, pepper bacon, cheddar cheese, lettuce and tomato with spicy maple dressing served open face on a freshly made waffle? The item is part of the cafe's lunch menu, which will be served from 11 a.m. to 9 p.m. daily. Breakfast will be served from 6 a.m. to 2 p.m.
While still in the planning stage earlier this month, Lita Berpan, whose father, Chetta Berpan, owns the family-run business, told Maple Leaf Life that they were hoping to turn La Bera into a sit-down Italian restaurant for dinner. But Lita now says that plan is on hold and the cafe will instead stick with counter service all day every day, from 6 a.m. to 9 p.m.
Although the cafe is officially opening Monday (and it'll be closed tomorrow, by the way), the grand opening isn't until Aug. 13-15, when Lita says the restaurant will have live music and prizes, including gift certificates.
The cafe, located at 1000 N.E. Northgate Way, takes over the space left vacant after the Seattle Crab Co. abruptly closed in June. Lita says she's still working on the website, but in the meantime you can follow La Bera Cafe on both Facebook and Twitter.
And for those of you who were wondering what kind of coffee La Bera would end up choosing, it's local favorite Zoka, "ground to order."
UPDATE: A couple of comments here concerning Pinehurst's BARK! espresso, 11335 Roosevelt Way N.E., have just been deleted while we look into details, but we will post more on the matter when we have the facts.
UPDATE Aug. 4: Contrary to the removed comments, the health department reports it has heard no complaints at all  about Bark.